General News – Wednesday, May 17th, 2017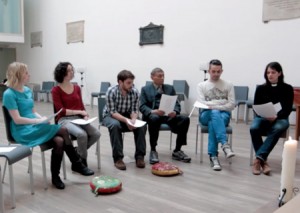 On the second evening of the five part course we will think about images of God. Who is the God of the Bible? What images and symbols are there for God? And what or who is God for us?
Renate Rothwell and Symeon Kyriakopoulos will open the evening with a mindfulness meditation, followed by a simple shared meal. Carla Maurer will lead through the evening session.
Costs: £8 per session, or give what you can.
RSVP required (carla.maurer@swisschurchlondon.org.uk)
Download the flyer here