General News – Sunday, July 1st, 2018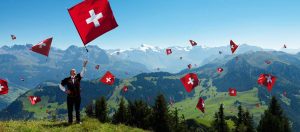 Come and celebrate  with us on Wednesday 1 August at the Swiss Church from 4 p.m. to 9 p.m.
We will have Swiss food- raclettte, Swiss wine, Swiss beer, cakes, coffee, tea and soft drinks.
Children's activities from 4 p.m. to 6 p.m.
Welcome by Swiss Ambassador.
President's speech live from Swiss TV at 7 p.m.