Events – Friday, October 15th, 2021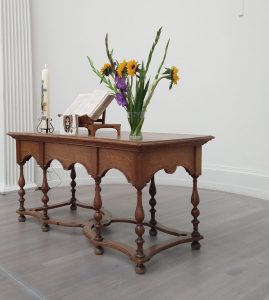 This Sunday's  Morning Service from The Swiss Church in London will be an online audio service. Click here to listen. You can also read a full script of the service, including the sermon via the link.
The next in person at  The Swiss Church in London at 79 Endell Street, London WC2 will be held at 11:00 am on Sunday 7 November.
Our Minister Reverend Carla Maurer writes :
"In today's audio service we are going to think about doors. Sometimes, life seems like a journey of new doors opening at every step of our way; sometimes, life seems like a journey of closed doors. When Paul and the Apostles travelled to Asia and Bithynia, they found closed doors wherever they went, but soon discovered a new door opening. During the pandemic, when our church door was shut, our congregation has journeyed from being an on-site church to being an off-site church. What doors has this opened for us? What does it mean to be an off-site church?"
The generous support of friends , members and supporters of The Swiss Church in London has been vital during these challenging times. You can donate securely online and find more information about how to support us via the link here. Every pound, franc, euro or dollar helps. We thank you all.