Events – Friday, May 24th, 2019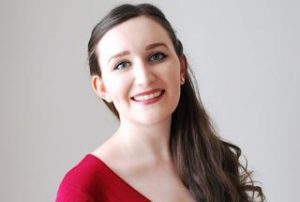 The Swiss Church in London is delighted to draw your attention to the following concert by talented British-Swiss artists Frederic Bager and Olivia Doutney.
Yearning for Freedom by The Swiss Philharmonic Academy
Frederic Bager- Piano; Olivia Doutney Soprano ; Martin Studer Conductor
Tickets are available directly from St Johns Smith Square.Click here.
Performance
Sibelius -Finlandia Op. 26
Brahms -Piano Concerto No. 1 in D minor Op. 15
Haydn- Concerto-Aria 'Scena die Berenice'
Elgar-Enigma Variations Op. 36
The Swiss Philharmonic Academy (PHIL-A) brings together members of the New Zurich Orchestra and the Alumni & Symphony Orchestra of the University of Berne.  This is their  their performance debut in London.
Works by four composers, masters of the classical and romantic periods, make up their programme. The monumental opening by the Finnish composer Jean Sibelius is followed by the symphonic Piano Concerto No. 1 by Johannes Brahms. The second half opens with a Concert Aria by the classical genius and celebrated London visitor Joseph Haydn. The programme concludes with the Enigma Variations by Sir Edward Elgar, an intimate portrait of his friends, shrouded in mystery and nostalgia.
The PHIL-A is delighted to perform with two outstanding young British-Swiss soloists: pianist Frederic Bager, graduate of the Royal Academy of Music in London and soprano Olivia Doutney, who is currently pursuing advanced studies in Berne, Switzerland.