Goldsmiths partnership
Church and art have a common ground and history. The hope and desire to emphasis the meeting between those attending the Swiss Church for worship and those stepping through its doors to admire its architecture and cultural significance, sparked the idea for a collaboration with the MFA in curating at Goldsmiths College. Those leading curating courses welcomed a dialogue and debate with such an interesting space as the Swiss Church, and embraced a more general engagement with the historic relationship between religion and art.
For six years, the Swiss Church and the MFA Curating programme at Goldsmiths University of London, have had a successful partnership and run a yearly competition for first year art curating students, coordinated by David Mollin and Ele Carpenter, in collaboration with the Swiss Church team. All applications are viewed and assessed by the Swiss Church Arts Committee.
An art curator's job entails being responsible for a museum's collection, selecting art to be displayed in a museum, organising art exhibitions in galleries or public spaces, researching artists, plus writing catalogue essays. The exhibition at the Swiss Church gives students of the Goldsmiths programme the opportunity to curate an art exhibition in a unique space, creating a dialogue between the sacred and the secular world.
Goldsmiths exhibition 2018: 
'Allusion to a Body no Longer Present' by Sara Rodrigues and Tyler Eash, curated by Camille Brechignac and George Watson
"Allusion to a Body No Longer Present" is made of four main elements: a stage-like installation, a performance, a conversation room, and two audience-engaging events. The work, created specifically for the Swiss Church, deals with questions of impermanence, legacy and significance, heightened by the location within a church.
"We appreciate that the Swiss Church has been created through a community effort in itself, and that it takes joy in welcoming people from all paths of life. This community is thus at the heart of the work, and we hope that the project will reach beyond traditional art audiences."
Find out more about the project, artists and curators here.
Opening night:
Thursday, 1 March, 6-9pm (performance starts at 7pm)
Performances:
Friday, 9 March: Film Screening, The Blood of a Poet by Jean Cocteau from 7 – 8pm
Saturday, 10 March: Performance starts at 5pm, followed by Artist Talk from 8 – 9pm
Friday, 16 March: Performance starts at 7pm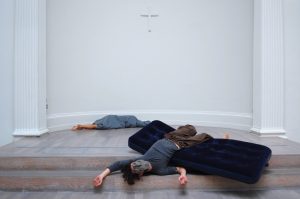 Past winning projects
'Hierophanies' Goldsmith exhibition 2017 by Patrick Hough, curated by Marian Stindt
Curator Marian Stindt is the winner of the Goldsmith competition 2017. Her proposal 'Hierophanies' by artist Patrick Hough impressed the Art Committee with its reflection of iconoclasm. During the reformation five-hundred years ago, a lot of church art and cultural heritage was destroyed, a threat that is still present today in other parts of the world. The centrepiece to the exhibition will be a digitally reconstructed reproduction of an artefact that was destroyed in Palmyra by the so-called Islamic State militants in 2015.
The exhibition 'Hierophanies' by Patrick Hough will be exhibited at the Swiss Church from 3-18 March 2017 (opening night on 2 March).
Find out more about the exhibition: Project Hierophanies
Find out more about Curator Marian Stindt: CV_Marian Stindt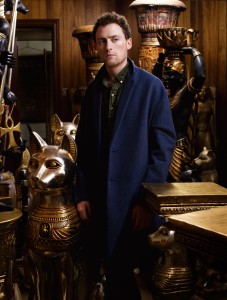 Find out more about Artist Patrick Hough: Hierophanies_Artist CV Patrick Hough

With the generous support of the Max Geilinger Foundation.
The winner in 2016 was  Crystaline Vitrine by Richard Müller, curated by Kirsty White.
Crystalline Vitrine is a video and sculptural installation that derives its inspiration from the objects and community of the Swiss Church in London. It makes reference to the transformative effects of digital technologies; which through their simulation of real life can lead to both distance and intimacy, spectatorship and participation.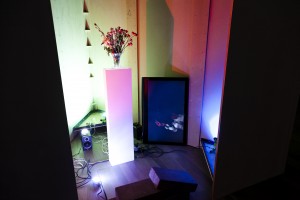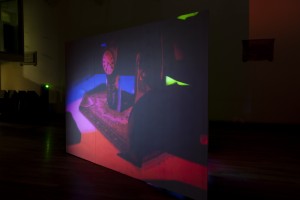 2015 'Hear My Voice and Answer Me' explored the vocal act of yodelling through sound, video and acoustics; curated by Nathalie Boobis in collaboration with artists Rachael Finney and Anna F C Smith, featuring artist Doreen Kutzke. These exhibitions have opened up different ways of experiencing the church and reflecting upon cultural and political investigations of the space.
2014 For the fourth exhibition curator Adrienne Groen commissioned an installation by artist Dorine van Meel whose recollections of her childhood memories of churches were rearticulated through ambient layers of sound and light. The exhibition was called '…instead to meet strangers who change our minds'
2013 Julia Marchand's exhibition 'The First and the Last Folding' presented new work by artists Pauline Beaudemont and Martin Soto Climent, who drew upon the symbolism of the Swiss Church to explore complementary narratives concerned with ritual order and religious orientations.
2012 Heidi Brunschweiler invited Swiss Artist Monika Rechsteiner to present 'In Transition' which people may remember for the dramatic black balloons that slowly floated down from the ceiling throughout the exhibition. The installation included a video-montage of an abandoned nuclear reactor projected onto the apse which subtly addressed a possible relation between the field of religion and science.
2011 the  programme started in 2011 with sculptural works by artists Davide Cascio and Ilona Sagar, curated by Anca Rujoiu and Manuela Schlumpf.
Hear my Voice and Answer Me                                                                                   …instead to meet strangers who might change our minds