Visual Arts
Historically, churches were places where people went to see art. Cathedrals across Europe are decorated with frescoes, carvings and painted altarpieces. Conversely, people visit an art gallery today for the same reason they used to visit a cathedral – to replenish their spirits. The modernist conception of the art gallery – the white cube – was developed to provide a neutral context for viewing art. The Swiss Church is almost gallery-like. Yet it is a functioning church, and art is not the primary consideration. To see art in a church today is a nod to a former age and sees the return of the church to artistic patronage.
— Kirsty White, Curator
Click here to find out more about the Art Programme, curated by Kirsty White and generously supported by the Art Council Britain and the Swiss Church in London.
Each year we host an exhibition from our Goldsmiths Partnership.
Past exhibitions
Cardboard and Caviar by Andy Palfreyman, December 2015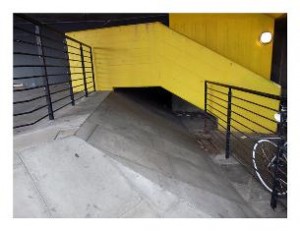 Andy has been living in the streets for 30 years. We met him through our outreach work, and he soon after started to photograph the places where he was sleeping rough. The exhibition is the result of his street photography and he wants to raise awareness for street homelessness with his work
Read a review here
Endell Street by Andrea Gohl, November 2015

For over a year Swiss artist Andrea Gohl has explored Endell Street and its people. The art installation brought together fragments of this research in photography, video and text.