Curator Kirsty White has moved to a permanent position in Chichester. The programme Being and Appearing has therefore come to an end. We wish Kirsty all the best and are very grateful for all the amazing art work she has brought to the Swiss Church! 
Curators and artists from all disciplines are now invited to apply for the new Artist Residency programme.
Being and Appearing
Being and Appearing is a programme of performances and installations curated by Kirsty White for the Swiss Church in London. The programme is supported by Arts Council England and the Swiss Church in London, and aims to support artists to develop new work in response to the architecture or socio-historical context of the Church.
Being and Appearing takes its title from German-American political theorist Hannah Arendt's conception of the 'space of appearance': a temporary space formed when actors meet to discuss matters of public concern. Focusing on site-specific performance-based practices, the programme considers the church as a public space in which communities meet, debate and then disband. The selected projects return performance to a place of worship—in Ancient Greece for example, temples were used for both theatre and religion—as well as referencing the 500th anniversary of the Protestant Reformation, celebrated in 2017.
Past Projects:
Rebecca Birch, Thursday 29 November and Saturday 1 December 2018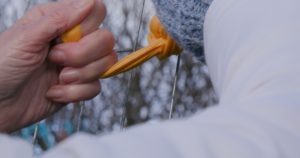 Melissa Gordon, Collision, Thursday 4 October 2018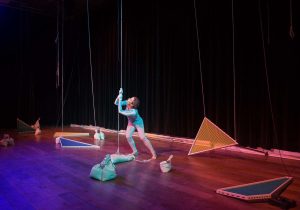 Romany Dear, Saturday 30 June, 2018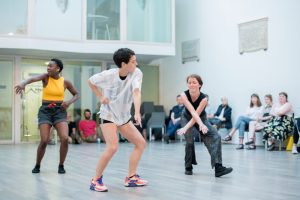 Louisa Fairclough, VOICE IMAGES, 24 November 2017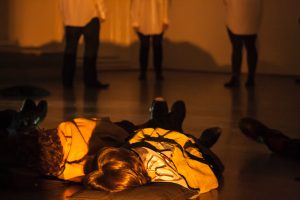 Edwin Pickstone, Biblioclasm, 21 – 29 September 2017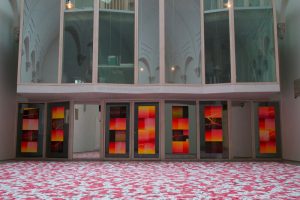 Leonor Serrano Rivas, The Castle of Crossed Destinies, 9 July 2017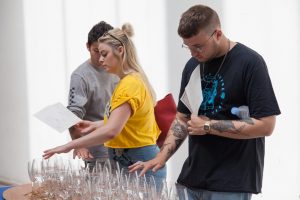 For more information including upcoming events, please click here.