General News – Wednesday, July 26th, 2017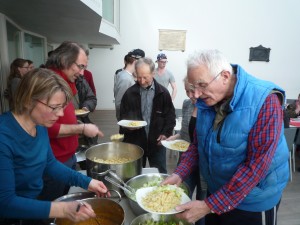 Our community worker Lili Jost will leave in August to study theology in Germany. We wish her the best of luck!
We are looking for an community worker with experience in outreach work who will run the weekly 'Breakfast on the Steps' on Tuesday. Breakfast on the Steps is open to everyone. Most guests are affected by homelessness. We are looking for a person who likes working with people from all backgrounds and paths of life and is willing to oversee a group of volunteers.
Click here for more details. We would be delighted to hear from you!