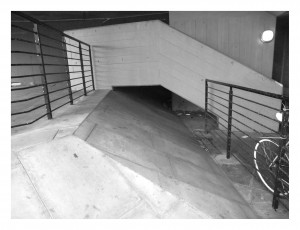 In December 2015, former rough sleeper Andy Palfreyman hold his first photography exhibition Cardboard&Caviar at the Swiss Church showing the doorways and places where he slept.
Read more: Evening Standard on Cardboard&Caviar
We decided to bring Andy's exhibition to Zurich. From 10-15 November 2017 the Offene Kirche St. Jakob and the Grossmuenster in Zurich will host the project HomeLos with a series of events, including art exhibitions, panel discussions and writing workshops.
Andy will travel to Zurich ahead of the exhibition to discover what it means to be homeless in Zurich, and to develop new material for his art exhibition in collaboration with Swiss artist Andrea Gohl.
School classes from Zurich will have the opportunity to write their own stories about homelessness with the Jugendliteraturlabor.
Peter Staeuber, Journalist and project coordinator of HomeLos:
"Zürich and London: two wealthy cities, international banking hubs, booming trade centres and world-renowned cultural hotspots. But there are also other parallels between the British metropolis and the Swiss financial centre: both cities have been suffering from a housing crisis for many years, gentrification and rising rents are driving low earners from the city centre, inequality is steadily rising, and an increasing number of rough sleepers are living on the streets. What are the causes behind these developments? How can such contradictions been resolved? How can the majority of the population share in the cities' wealth? And: how can churches help tackling the crisis? These are the questions at the centre of our project. We want to take a look at the deeper roots of these developments and to establish a dialogue between people affected by homelessness in London and Zürich."